SIMECO — CATALOG — Neutral equipment
Neutral equipment that is produced by the company SIMECO includes more than 1000 items and has already proved itself in the market. Our main advantages are
high-technology equipment, food-grade stainless high-quality steel, innovative inventions and ergonomic construction.
By today three series of production have been launched: LUXE, BUSINESS and UNIVERSAL.
LUX series
Products from this series have an exquisite design, but also all their details and components are made from stainless steel AISI 304, which increases their service life.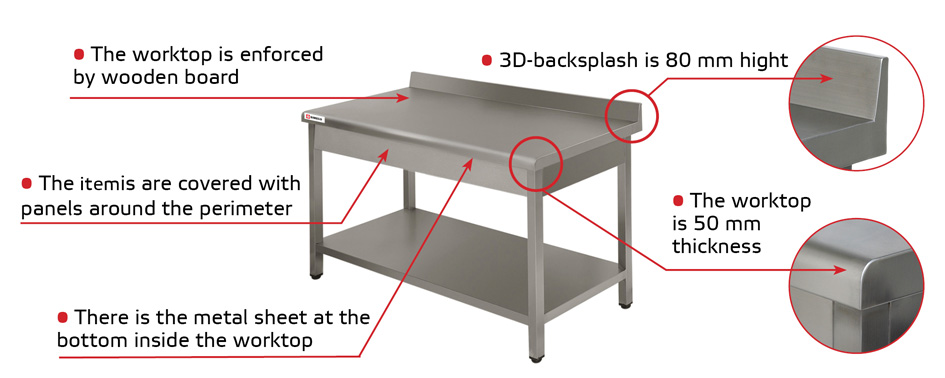 BUSINESS series
This series is more economical because of the basic design and components made of stainless steel AISI 430 with parts made of steel AISI 304.



UNIVERSAL series
UNIVERSAL series is a more optimal variant of the BUSINESS series because the worktop of tables, cupboards and sink units are enforced by wooden board and reinforcing ribs.